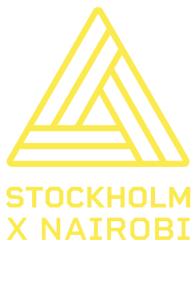 International Federation of Landscape Architects
STOCKHOLM X NAIROBI
28–30 September

Executive Director, The GoDown Arts Centre
Joy Mboya is the Executive Director of The GoDown Arts Centre, a long running multi-disciplinary non-profit focal point for artistic experimentation, cross-sector partnerships and creative collaborations in East Africa. The GoDown is active in policy advocacy for a better working environment for Kenyan artists, and promotes community engagement and access to culture and the arts. Furthermore, The GoDown champions the role of culture in sustainable urban development and nation- making.
Joy has a wide experience in the Kenya cultural sector, having served on the boards of many different arts organizations in film, theatre, music and dance. She has also served on the Governing Council of the Kenya Cultural Centre/Kenya National Theatre and the Advisory Board of The International Federation of Arts Councils and Culture Agencies (IFACCA). She has furthermore served on the World Resources Institute Ross Prize Advisory Council that awards and celebrates transformative urban change.
Currently, Joy is stewarding a unique, participatory and multi-stakeholder process to transform the arts centre into a civic-scale public-benefit cultural institution. The 25,000sqm capital project is a mixed-use development combining non-profit cultural programming and commercial activities.
She has received several awards and commendations for cultural leadership. She is the recipient of the Head of State Commendation medal (2009) for her contribution to the development of Kenya's creative economy and the Order of the Grand Warrior (2013) for outstanding cultural leadership. She is also a Salzburg Seminars Fellow (2012) and Ford Foundation Fellow (2015). Most recently Joy was the recipient of the Gildersleeve professorship in the Architecture Department, Barnard College- Columbia University, New York City (Spring 2020).

Photo: Barbara Minishi
For enquiries, please contact:
info@ifla2023.com

sweden@ifla2023.com

kenya@ifla2023.com
Sign up for Ifla 2023 Updates
Get the latest information about IFLA 2023 & more