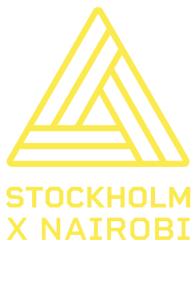 International Federation of Landscape Architects
STOCKHOLM X NAIROBI
28–30 September

Landscape architect, co-founder BOGL
Jens Linnet is a founding partner and co-owner of BOGL. As creative director, he is responsible for the design work and for the development of the office. Jens has worked as a landscape architect for 20 years, and has a broad experience in public planning, design of urban and park spaces with a special focus on creating vibrant, beautiful and functional landscape spaces, based on site-specific qualities.
BOGL is an award-winning, Scandinavian architectural practice specializing in landscape architecture and planning. The office designs all kinds of outdoor spaces and conservatories, between and on buildings, inside and outside cities.
The architecture is based on Scandinavian design tradition and the projects range in scale from parks and large-scale planning to urban places, cultural institutions and educational environments. The goal is to create beautiful, sustainable and functional environments that lead to an increased quality of life for users and at the same time support a green and sustainable future. Even minor changes and changes can have a big effect, the key is to connect theory with practice and the past with the needs of the future.
For enquiries, please contact:
info@ifla2023.com

sweden@ifla2023.com

kenya@ifla2023.com
Sign up for Ifla 2023 Updates
Get the latest information about IFLA 2023 & more