We call it:
Emergent Interaction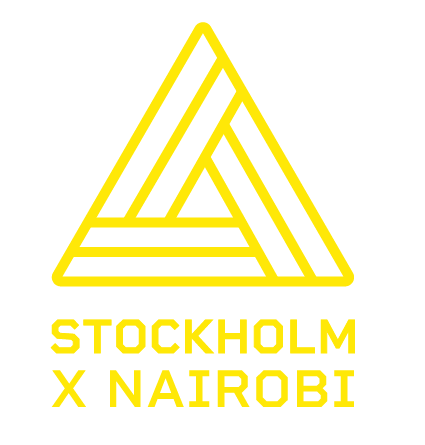 The Safari Park Hotel is a famous resort and Africa's largest and most exciting conference destination. An oasis of tranquility in the heart of Nairobi, the Safari Park Hotel in Nairobi blends stylishly elegant African architecture with supremely luxurious accommodation; sparkling water gardens with an inland beach and beautifully landscaped gardens, with a wide choice of international restaurants.

Distance from venue: 0 km

Below special rates applicable to Architectural Association of Kenya per night and include 28% taxes. These rates include complimentary access to internet and access to the health club for your residential guests.
Type of Room      
Deluxe single Room
Double deluxe room
Junior suite
Business suite     
Executive suite                                                   
Bed & breakfast  
KES 18 000
KES 21 000
KES 23 000
KES 27 000     
KES 33 000        
Half board (bed & breakfast w. dinner)
KES 22 500
KES 27 500
KES 30 000
KES 31 500     
KES 37 500

Situated 8 kms from the city centre Hotel La Mada is a small boutique hotel located near the Karura forest.
The Hotel is surrounded by forest vegetation, has rich bird life and monkeys and has a river running through it. Airport transfers are available from the hotel.
Price per night USD 115
Distance from venue: 4,3 km
Windsor Golf Hotel & Country Club is a city hotel with a difference. Located in the leafy and serene Ridgeways area, Windsor is a Victorian-themed hotel with 130 rooms. Other facilities at Windsor include 4 restaurants, 3 bars, a club house and a business center. We also have a gym and spa, a fabulous jogging track that winds through a tropical forest, tennis & squash courts and a heated pool. The hotel is a mere 15 minutes drive from Nairobi's Central Business District and 45 minutes' drive from Jomo Kenyatta International Airport.
Price per night USD 180
Distance from venue: 5,9 km
Kenya's first luxury hotel, Sarova Stanley opened its elegant doors in 1902. Today, as the hotel enters its second century, it continues to maintain its unique heritage and provides state-of-the-art services and facilities for business and leisure travelers. All guestrooms are a blend of luxurious Victorian grandeur and modern comfort.
Price per night USD 120
Distance from venue: 10,3 km
KENYA SCHOOL OF MONETARY STUDIES HOTEL
Price per night USD 88
Distance from venue: 5,3 km
The Luke Hotel is a luxury hotel in Nairobi and the gracious host to prominent world leaders, renowned authors, and international celebrities. The Luke Hotel retains much of its historical charm while at the same time offering all the luxuries and amenities of a five-star hotel.
Price per night USD 55
Distance from venue: 1,7 km
KASARANI SPORTSVIEW HOTEL
Featuring free WiFi, a restaurant and a barbecue, Sportsview Hotel Kasarani offers accommodation in Kasarani, 5 km from Kenyatta University. Guests can enjoy the on-site restaurant. Free private parking is available on site.
Price per night USD 50
Distance from venue: 5,9 km
Sunstar Hotel is located at the Heart of Garden Estate off the Thika Superhighway Exit 7 along Garden Estate Road. We bring hospitality to notch that you will all love and enjoy. 
Price per night USD 50
Distance from venue: 2 km
Located within a leisurely stroll of Garden City Mall, Sagas Hotel Ltd is within a few miles (5 km) of Thika Road Mall. This 60-room, 3-star hotel has a restaurant along with conveniences like free in-room WiFi and free self parking.
Price per night USD 35
Distance from venue: 1,3 km
HOW TO BOOK:
For booking with the fixed rated stated above please contact marion@marbletravel.com for assistance with hotel bookings and transfers.
If you have any questions please do not hesitate to contact: kenya@ifla2023.com
For enquiries, please contact:
info@ifla2023.com

sweden@ifla2023.com

kenya@ifla2023.com
Sign up for Ifla 2023 Updates
Get the latest information about IFLA 2023 & more