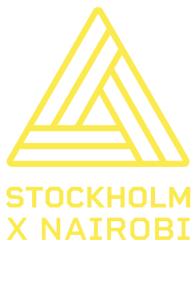 International Federation of Landscape Architects
STOCKHOLM X NAIROBI
28–30 September

Group discounts are available for purchases of 10+ tickets. For invoicing or group tickets, contact us at info@ifla2023.com
4800 SEK
53 900 KES
(440 USD)
5200 SEK




58 000 kes


(475 USD)
2 DAY CONGRESS PASS REDUCED PRICE***
3100 SEK
40 000 KES
(285 USD)
3500 SEK




45 000 kes


(325 USD)
2 day CONGRESS PASS FOR STUDENTS/UNEMPLOYED
1275 SEK
15 000 KES
(120 USD)
1275 SEK
15 000 KES
(120 USD)
2 day CONGRESS PASS FOR ONLINE PARTICIPATION
1650 SEK
18 500 KES
(150 USD)
1650 SEK
18 500 KES
(150 USD)
2 day CONGRESS PASS FOR ONLINE PARTICIPATION Students/Unemployed
Please contact ifla2023@wearemci.com for late registrations 
ON SITE REGISTRATION INCLUDES:

Lunch and intermission coffee/snacks

Thursday social: 


Stockholm: 'Into the-Office' after-congress events  
Nairobi: Evening cocktail social.
Friday social:
Nairobi: Gala Dinner at Safari Park Hotel
The Stockholm event hosts an IFLA Emergent Interaction party at Stadsgårdsterminalen with food, drinks and entertainment. Tickets to this event are optional (+700SEK /+400SEK for students) and can be added to the cart during registration, or at a later time by contacting ifla2023@wearemci.com)
NOTE:
– Prices for Sweden are excluding 25% VAT
– Prices in USD are only for reference and will be converted to the local currency rate when payment is realised.
* On-site registration closes 14 September
**Applies to High Income /Upper Middle income Economies according to World Bank GNI
*** Applies to Lower Middle Income/ Lower income Economies (including East Africa) according to World Bank GNI
For enquiries, please contact:
info@ifla2023.com

sweden@ifla2023.com

kenya@ifla2023.com
The Urbanistica podcast talks ILFA23: