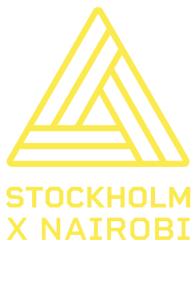 International Federation of Landscape Architects
STOCKHOLM X NAIROBI
28–30 September

About the city // sTOCKHOLM
Stockholm is the capital city of Sweden. Often known as 'The Venice of the North' it is an archipelagic city stretching across fourteen islands at the point where Lake Mälaren flows into the Baltic Sea. On top of that the city is surrounded by approximately 24,000 islands of all shapes and sizes making up the greater region known as Stockholm archipelago.
The city is home to several public greenspaces of international renown – the royal palace of Drottningholm with its historic palace park, the Viking Age sites at Birka and Hovgården, and the woodland cemetery Skogskyrkogården have all been recognised by UNESCO for their historical and cultural value. The Royal National City Park is the world's first urban national park. It forms a green lung stretching over six miles across the city including the areas of Ulriksdal, Haga, Brunnsviken and Djurgården. In addition to an extensive ecological network of forests, lakes, streams, rivers and meadows it is home to several significant cultural and historical sites including four palaces, several museums as well as Stockholm University – right in the heart of the city.
The Stockholm Metro is a public transport system well known for the artistic interior of its metro stations. Often dubbed the world's longest art gallery, most stations on the city's metro system feature murals, sculptures and various art installations. Up to 150 artists have shaped and influenced the art works in Stockholms Metro system.
For further information and tips about what to see and ongoing events – see the official tourist information at:
For enquiries, please contact:
info@ifla2023.com

sweden@ifla2023.com

kenya@ifla2023.com
Sign up for Ifla 2023 Updates
Get the latest information about IFLA 2023 & more