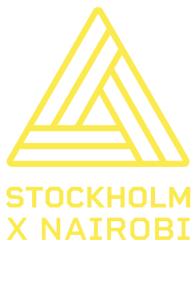 International Federation of Landscape Architects
STOCKHOLM X NAIROBI
28–30 September

Executive Director of the International Society for Urban Health (ISUH)
Giselle Sebag (MPH, LEED AP) is the Executive Director of the International Society for Urban Health. She is a globally recognized urban health leader with over 15 years of experience advising governments, multilaterals, NGOs, and private sector companies and practitioners to develop sustainable, inclusive, and resilient cities that promote and enhance resident health and wellbeing.
Prior to leading the International Society for Urban Health, Giselle was a public sector cities consultant at Bloomberg Associates, where she advised mayors developing evidence-based urban health solutions with the aim of improving the lives of the greatest number of citizens.  Previously, Giselle was the Vice President of Programs at the Center for Active Design (CfAD), where she oversaw the development, planning and implementation of innovative CfAD programs such as Fitwel, which was developed in partnership with the U.S. Centers for Disease Control and Prevention (CDC) to implement design and environmental changes that support healthier workplaces, homes, and communities. Prior to that, Giselle was Head of the Built Environment portfolio at the Clinton Global Initiative (CGI) where she advised Fortune 500 companies, governments, multilaterals, philanthropic foundations and NGOs in strategic planning, partnership building and evaluation of their healthy cities 'Commitments to Action.'
Giselle holds a Master of Public Health from the Harvard T.H. Chan School of Public Health, joint M.Sc. degrees in international cooperation and urban development from the Technische Universität Darmstadt and international cooperation in sustainable emergency architecture from the Universitat Internacional de Catalunya, and bachelor's degrees in architecture and government from the University of Texas at Austin's School of Architecture (UTSOA) and College of Liberal Arts.
For enquiries, please contact:
info@ifla2023.com

sweden@ifla2023.com

kenya@ifla2023.com
Sign up for Ifla 2023 Updates
Get the latest information about IFLA 2023 & more