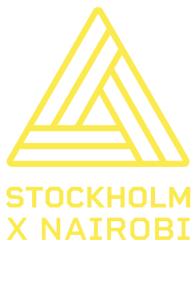 International Federation of Landscape Architects
STOCKHOLM X NAIROBI
28–30 September

The biggest hybrid event of the year for landscape architects, urban planners and advocates of sustainable built environments worldwide.
Join us for three days filled with inspiring lectures, talks, study visits, networking and social events!
Theme: Emergent Interaction
Emergent Interaction is a call to action: Bolder problem-solving designs are needed in the future as many habitats face increasingly dire effects of climate change, social inequality and biodiversity loss.
The IFLA World Congress offers a unique platform for borderless collaboration — to empower our professions' range of competencies, novel approaches and potential to help address these urgent issues – globally and locally.
Read/download congress participant material:

This year the AAK Annual Convention and the 8th IFLA Africa Symposium will be held alongside the IFLA World Congress at the Safari Park Hotel, Nairobi on 28 – 29 SeptembeL
For enquiries, please contact:
info@ifla2023.com

sweden@ifla2023.com

kenya@ifla2023.com
The Urbanistica podcast talks IFLA23: