We call it:
Emergent Interaction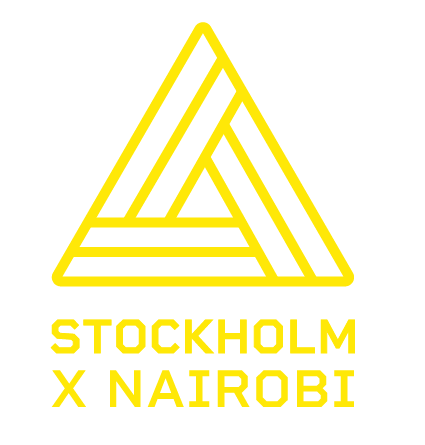 Design project guidelines
Oral presentation in break out session
15 minute presentation during a break out session. Presenters are required to present in person at chosen site (Stockholm/Nairobi/digital*) according to its acceptance and register to the same (Stockholm/Nairobi/digital*)
Poster presentation in exhibition
Posters will be displayed in an virtual exhibition during the conference. Poster may also be exhibited on chosen site (Stockholm or Nairobi). Poster presenters will have a time set in the programme where they are present in the exhibition for Q/A. Poster presenters are required to register for the conference to be included in the exhibition.
Round table discussion/workshop
Round table or workshop of format desired/described by author/s. Maximum length 45-60 minutes. Presenters are required to present in person at chosen site (Stockholm/Nairobi/digital*) according to its acceptance and register to the same (Stockholm/Nairobi/digital*).
* If you submit an abstract/poster for an online oral presentation, roundtable discussion/workshop or a poster for the online poster session, you also have to register for the conference, but you can choose the "Virtual Presenter" and pay a reduced price (link fees)
Design project posters:
Language:

 English

Theme

 (select one Leave no one behind, Act local, think global, Beyond borders)

Format: 

1-2 posters, size A1 pdf. Can include, but not limited to, built or planned projects, visions, development schemes etc.

Keywords:

 max 3 keywords of own choice
Posters to be uploaded must must include:
Title/project name:

  max 10 words

Project description: 

max 250 words

Relevance for theme:

 max 100 words

Visual material:

 Plans, photos, diagrams etc

Author/creator: 

Name, country, email. A short biography should also be provided.

Presentation location:

 Nairobi, Stockholm or in a virtual session
Submission deadline: 14 April, 2023 23.59 (GMT)
Acceptance notification: 1 June, 2023
Registration deadline**: 15 June, 2023
Final program notification: Early September, 2023
All accepted abstracts and projects will be published in the digital conference publication.
For general matters about the congress:
For matters specific to the Swedish registration, program etc:
For matters specific to the Kenyan registration, program etc:
For enquiries, please contact:
info@ifla2023.com

sweden@ifla2023.com

kenya@ifla2023.com
Sign up for Ifla 2023 Updates
Get the latest information about IFLA 2023 & more