We call it:
Emergent Interaction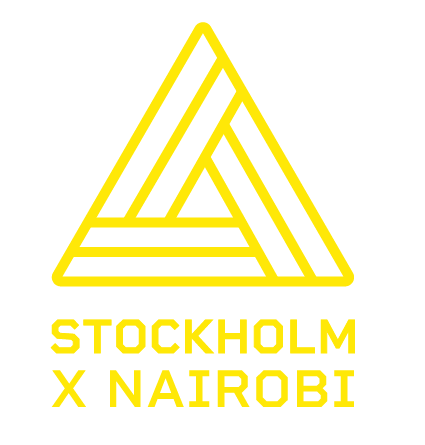 Oral presentation in break out session
15 minute presentation during a break out session. Presenters are required to present in person at chosen site (Stockholm/Nairobi/digital*) according to its acceptance and register to the same (Stockholm/Nairobi/digital*)
Poster presentation in exhibition
Posters will be displayed in an virtual exhibition during the conference. Poster may also be exhibited on chosen site (Stockholm or Nairobi). Format of poster should be A1. Poster presenters will have a time set in the program where they are present in the exhibition for Q/A. Poster presenters are required to register for the conference to be included in the exhibition.
Round table discussion/workshop
Round table or workshop of format desired/described by author/s. Maximum length 45-60 minutes. Presenters are required to present in person at chosen site (Stockholm/Nairobi/digital*) according to its acceptance and register to the same (Stockholm/Nairobi/digital*).
* If you submit an abstract/poster for an online oral presentation, roundtable discussion/workshop or a poster for the online poster session, you also have to register for the conference, but you can choose the "Virtual Presenter" and pay a reduced price (link fees)
Scientific and practice abstracts:
Language: English
Theme (select one Leave no one behind, Act local, think global, Beyond borders)
Title:  max 10 words (sentence case)
Abstract: max 350 words. All abstract submissions should target one or more of the conference sub-themes and articulate the objectives, methods, results and conclusions/discussions.
Keywords: max 3 keywords of own choice
Author's name, country, organization, email. The presenting author (not necessarily the first author) should be identified. A short biography should also be provided.
Presentation location: Nairobi, Stockholm or in a virtual session
Submission deadline: 14 April, 2023 23.59 (GMT)
Acceptance notification: 1 June, 2023
Registration deadline**: 15 June, 2023
Final program notification: Early September, 2023
**If your abstract is accepted, registration for the conference is mandatory. If you are not able to attend physically, there is an option to attend virtually. The organizers reserve the right to remove any accepted abstract or project whose author does not register by the deadline
All accepted abstracts and projects will be published in the digital conference publication.
For general matters about the congress:
For matters specific to the Swedish registration, program etc:
For matters specific to the Kenyan registration, program etc:
For enquiries, please contact:
info@ifla2023.com

sweden@ifla2023.com

kenya@ifla2023.com
Sign up for Ifla 2023 Updates
Get the latest information about IFLA 2023 & more