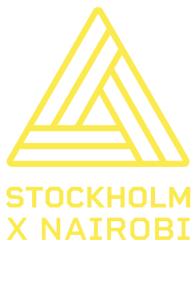 International Federation of Landscape Architects
STOCKHOLM X NAIROBI
28–30 September

1. STOCKHOLM CLASSICAL PARKS AND PROJECTS
Where: Hagaparken – Drottningholm palace gardens – Vällingby centrum
How: Bus tour
Time: 9.00–17.00
MEETING POINT: 8:45 am at Cityterminalen Klarabergsviadukten 72, in the central
hall, ground floor. The exact bus exit/position will show on the screens 20 minutes
before departure.
About: This tour visits some of the classical parks and areas of Stockholm, with Hagaparken being the foremost example of an English landscape park, Drottningholm being on the UNESCO's World Heritage list and the most well-preserved royal castle built in the 1600s in Sweden. Vällingby Centrum is Sweden's first ABC city – a city planning concept built on the idea that residents should be able to live, work, shop and get access to services all within close proximity. The tour will also take you through some classical residential areas in Bromma and Blackeberg from the 1930-1950s.
2. UPPSALA - IN CARL VON LINNAEUS´ FOOTSTEPS
Where: Djurgården with Blockhusudden, Kvarnholmen, Biskopsudden, Rosendals slott (Castle) and gardens
How: Boat and walking tour. Walking distance approx. 3 km.
Time: 9.00-17.00
MEETING POINT: 8:45 am at Kajplats 17a, Strandvägen
About: This tour takes you by boat showing parts of Stockholm seafront as well as giving a taste of the unique archipelago. Along the boatride you will travel through Djurgårdskanalen, visit Blockhusudden, where the Tsunami Memorial parked was inaugurated in 2018, continue to Kvarnholmen, with new residential areas as well as old renovated industrial sites, make a stop at Biskopsudden with Frisens park, and end at Djurgårdsbrunnsviken, from where the tour continues by foot on Djurgården, an island that is part of the National city park and is home to historical buildings and monuments, museums, galleries, the amusement park Gröna Lund, the open-air museum Skansen, the small residential area Djurgårdsstaden, yacht harbours, and extensive stretches of forest and meadows. 
4. "STOCKHOLMSSKOLAN" IN OUR TIME
Where: Stadshuset/City hall Norr Mälarstrand – Rålambshovsparken – Kristinebergsparken – Hornsbergs strand
How: Walking tour, total walking distance approx. 5 km
Time: 9.00-13.00 (am) 
MEETING POINT: Court yard, City Hall, Hantverkargatan 1, by the oak tree
About: This tours focuses on showcasing the planning ideal "Stockholmsskolan" and how it has evolved over time around the island of Kungsholmen. Kungsholmen is also where Stadshuset/the City hall is located which was built between 1911 and 1923. Designed by Ragnar Östberg, it is one of the most renown architectural projects of the 20th century in Sweden. The city uses the City Hall for the Municipal Council, the organization of the Nobel Prize banquet and other special ceremonies. The walk will continue via Rålambshovsparken, which began to be built in 1936 and has evolved since then, continue via Kristinebergsparken, a recent park addition  and end at Hornsbergs Strand, where industrial sites has been converted into residential areas in the early 2000's.
5. STOCKHOLM'S MODERN LANDSCAPES
Where: Sergels torg – Brunkebergs torg – Kungsträdgården
How: Walking tour, total walking distance approx. 2km
Time: 9.00-12.00 (am)
MEETING POINT: Hötorget, by the sculpture Orfeusgruppen (by the concert hall)
About: This tour focuses on some of the landmarks in central Stockholm. All of these sites have a high historical and cultural value. Kungsträdgården is Stockholm's most central park and has its historical roots in the 1400s. The park is one of the city's most important meeting places, and its central location makes it a green centerpiece in the city. Brunkebergs torg and Sergels torg are also all important public spaces, with Sergels torg being one of Sweden's most renown squares from the Modern era, and Brunkebergstorg which has recently been renovated as part of the City center development.
6. STOCKHOLM'S MODERN LANDSCAPES
Where: Liljeholmskajen – Årstabergsparken – Hammarby Sjöstad
How: Walking tour, total walking distance approx. 5 km
Time: 9.00-12.00 (am)
MEETING POINT: Liljeholmstorget, in the centre of the square
About: This tour takes you through two of the bigger developments areas of Stockholm from early 2000s. Both Liljeholmskajen and Hammarby sjöstad are built on former industrial land, but have been transformed into new residential areas right outside of the central parts of Stockholm. In close connection to Liljeholmskajen the mountainpark Årstabergsparken links the residential developments to Årstaskogen, and since its recent refurbishment acts as an important park of the eara. Årstaskogen is an important nature reserve with a large continuous biotope and has great ecological values. The natural area is unique in the inner urban region.
7. STOCKHOLM'S MODERN LANDSCAPES
Where: Norra Djurgårdsstaden (The Royal Seaport).
How: Walking tour, total walking distance approx. 2-3 km
Time: 14.00–17.00
MEETING POINT: Subway station Ropsten, outside entrance Hjorthagen Nimrodsplan
About: This tour visits the Stockholm Royal Seaport which is one of the largest urban development areas in northen Europe with 12,000 new homes and 35,000 workplaces. Planning work started in the early 2000s. The area runs along the waterline of the Baltic Sea, lies next door to the Royal National City Park and is just ten minutes away from central Stockholm by bicycle. The industrial site around the gasworks has been transformed into an urban district that interacts with port operations and the existing residential areas. In this area new processes and solutions are tested and developed for a more sustainable future. Several recent projects will be presented on site.
8. STOCKHOLM'S MODERN LANDSCAPES
Where: Skärholmen – Vårbergstoppen
How: Walking tour, total walking distance approx. 4 km
Time: 14.00–17.00
MEETING POINT: Subway station Vårberg, outside the ticket exits
About: This tour visits a more peripheral area of Stockholm. With a master plan from 1963, the idea was that Skärholmen would become an area center for the neighboring districts in southwestern Stockholm and the planning followed the Scaft plans, a plan for traffic separation, the goal of which was to separate car and pedestrian traffic. Car-free walkways, underpasses, footbridges and large parking lots were built at the homes. Vårbergstoppen is an artificial hill of 90 meters that was built in 1965-1982. It is a landscape park that is part of a large green area that extends in an east-west direction at the southern end of the district. In 2019-2021, the park was renovated with a new landscape design by LAND and Tyréns. The tour will also visit a spontaneous sports field, Puckelbollplan, designed by artist Ferner Ström, a perennial park with about 65 spieces by Piet Oudolf and Stefan Mattson, gardener, as well as "Jättarna" / The Giants, a recent urban land art project by Xavier Veilhan. Nearby Viking Mountain is Stockholm's highest point.
9. SKOGSKYRKOGÅRDEN - A WORLD HERITAGE SITE
Where: Skogskyrkogården (the Woodland cementary) – Gamla Enskede / Kärrtorp
How: Walking tour, total walking distance approx. 4 km
Time: 14.00–17.00
MEETING POINT: Subway station Skogskyrkogården, outside the ticket exits
About: This tour visits Skogskyrkogården, a UNESCO world heritage site, and an important landmark in Stockholm. When Skogskyrkogården was founded at the beginning of the 1900s, the aim was to create something special, something original — a cemetery blending nature and architecture into a seamless whole. Gamla Enskede is a typical garden city in Stockholm.  The Swedish garden cities were residential and single-family areas with moderate density and elements of public buildings, small squares with shops and a school and possibly a church. Kärrtorp is a district which was expanded in the 1950's, as many suburbs in Stockholm, along the Subway line, and was recently renovated.
Booking is required and is made in conjunction with participant registration to IFLA 2023. To enquire about supplementing a registration with a post-congress tour contact sweden@ifla2023.com
All the tours are subject to possible changes. The organizers reserve the right to cancel a tour if it cannot be carried out due to lack of participants or other unforeseen circumstances.
If any tour must be cancelled, participants may be rebooked on an equivalent tour (full day / half day).
For enquiries, please contact:
info@ifla2023.com

sweden@ifla2023.com

kenya@ifla2023.com
Sign up for Ifla 2023 Updates
Get the latest information about IFLA 2023 & more